Regular price
$19.99 USD
Sale price
$17.99 USD
Unit price
per
Sale
Sold out
Omega 3 for athletes and active people. Omega-3s are not formed in humans, so they must be taken with food. Omega-3 essential fatty acids are physiologically necessary for every athlete for normal lipid metabolism, a healthy nervous and cardiovascular system. There are 864 mg eicosapentaenoic acid (EPS) and 576 mg docosahexaenoic acid (DHS) per Serving. Fish oil concentrate contains a large amount of omega-3 fatty acids - eicosapentaenoic acid (EPS) and docosahexaenoic acid (DHS). EPS and DHS help maintain normal blood triglyceride levels. As well as promote normal heart function. DHS helps maintain normal brain function and normal vision.* Omega-3 in high concentration fish oil concentrate contains 65% of valuable omega-3 fatty acids (ethyl-esterified form). Fish oil concentrate is obtained from high-quality saltwater fish. Low-temperature extraction protects all omega-3 fatty acids from denaturation, preserving valuable substances in the final polyunsaturated fatty acid product.
Helps Joint Flexibility
Improve Brain Function
Boost Ability To Focus
Increase Nerve Support
Ingredients: Fish oil  (containing 65% omega-3 fatty acids) capsule 
Gelatin, Glycerol, Water and Natural Lemon Flavor.
Amount: 60 caps
Usage: Take 2 Softgels daily. Use with meals to ensure better absorption by the body. Information for people with allergic reactions - contains fish!
These statements have not been evaluated by the Food and Drug Administration.  This product is not intended to diagnose, treat, cure or prevent any disease.





Share
View full details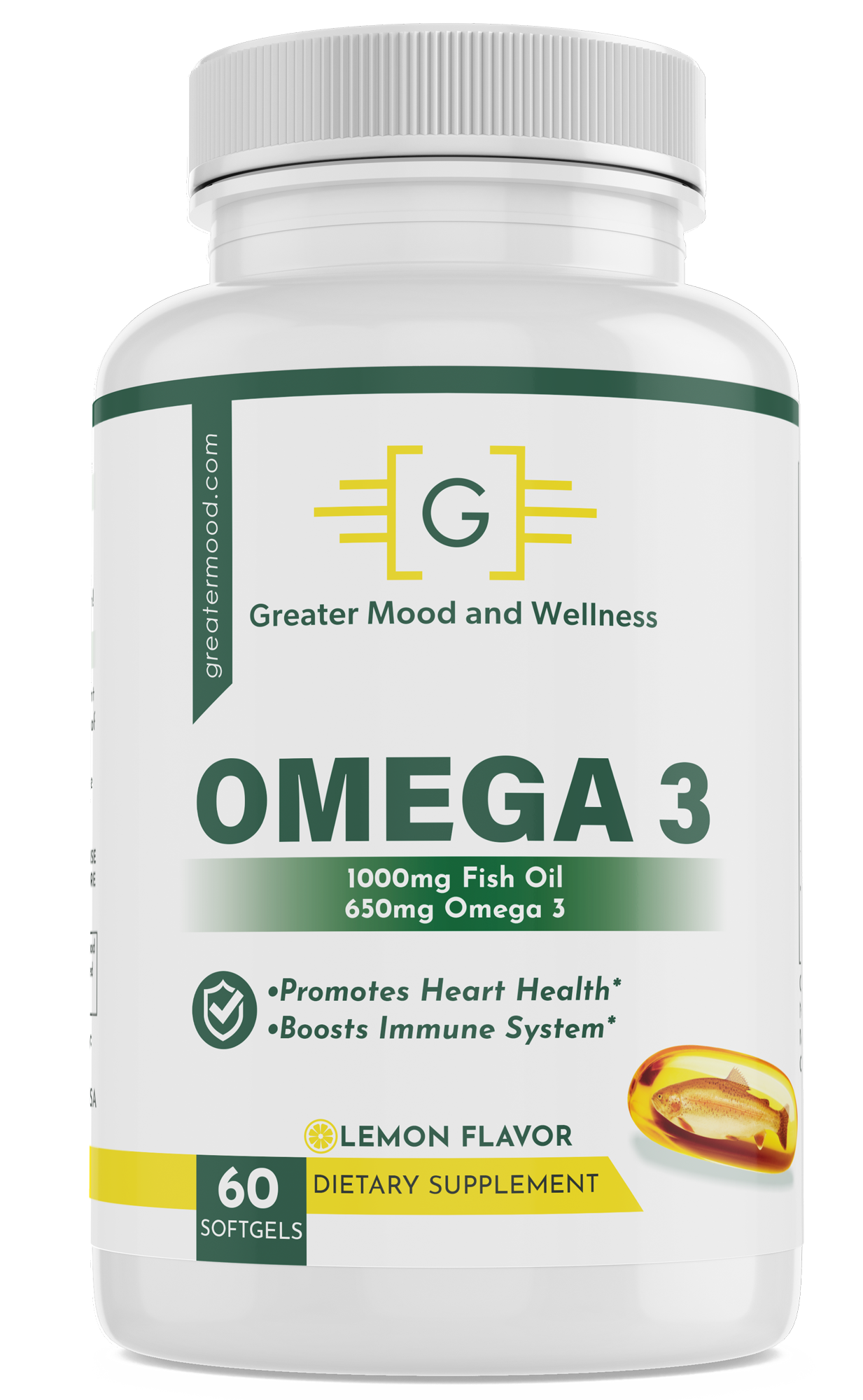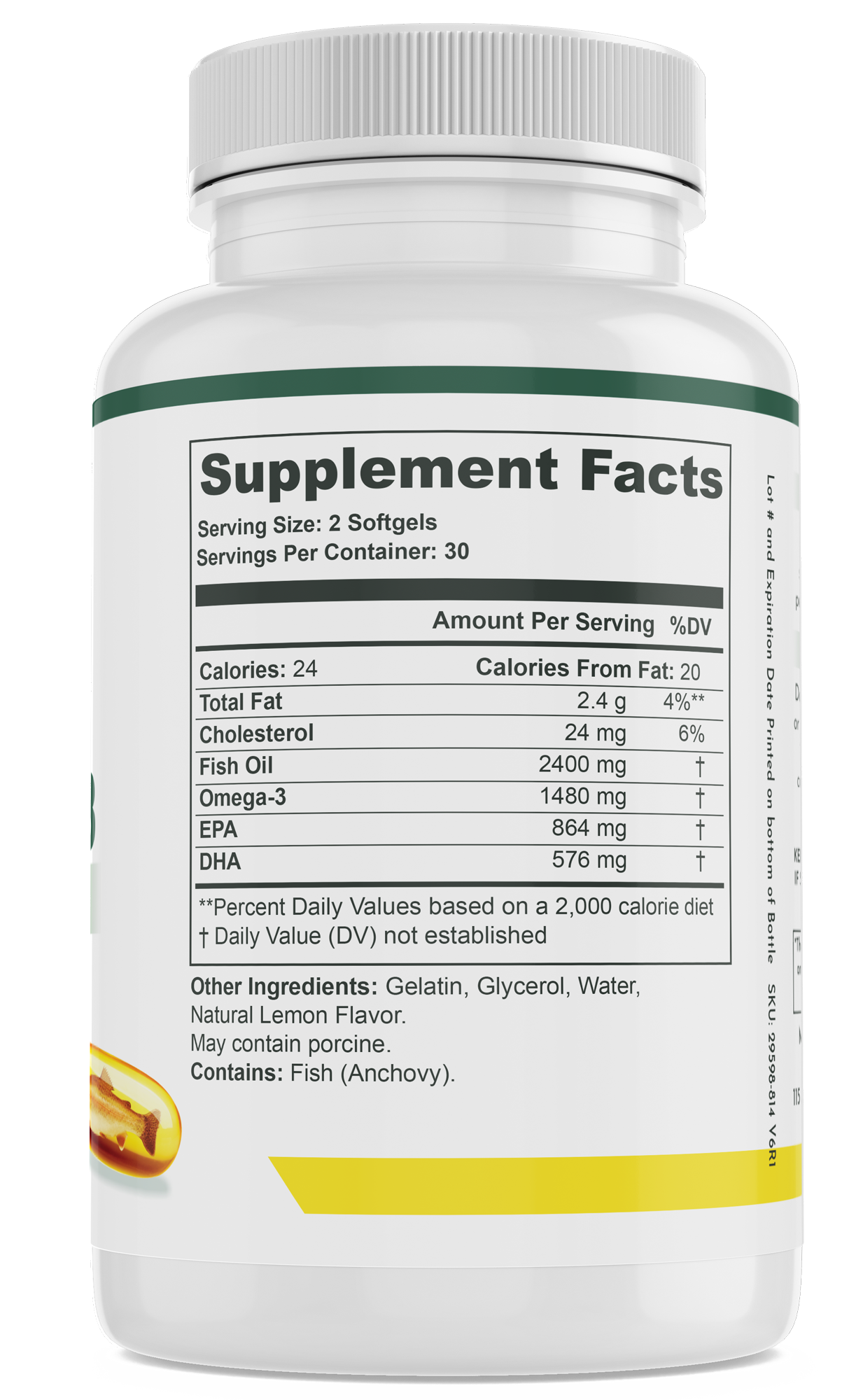 Greater Mood and Wellness
We believe health and wellness starts with a great positive mood that's why here at Greater Mood and Wellness we strive to provide the best products and information to enhance your mood and wellness.